3028 W. Villard #A
Bozeman, MT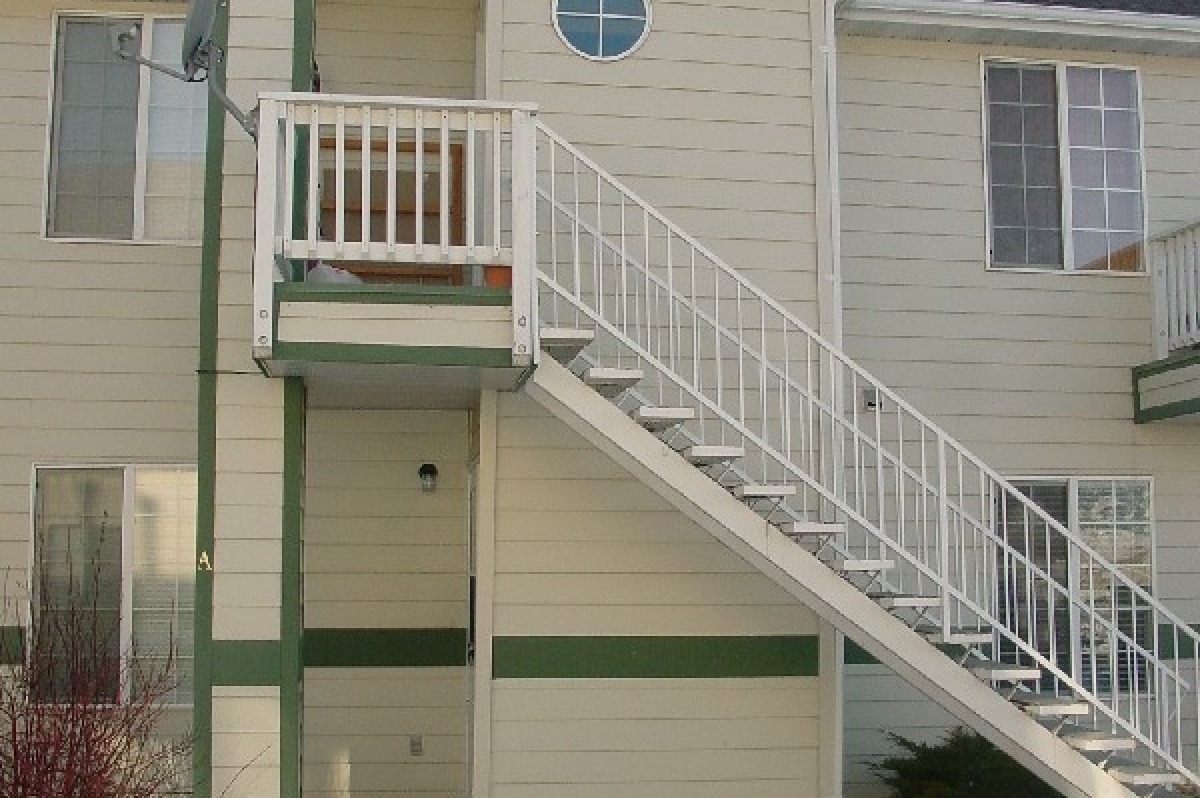 Property Details
Address
3028 W. Villard #A
Bozeman, MT
Features
GREAT LOCATION - 2 bedroom, 2 bath single-level, first floor CONDO with patio. Features include a 1 CAR GARAGE, WASHER/DRYER, DISHWASHER and MICROWAVE. Gas forced air heat. Water/Sewer/Trash $50.00/month. Snow removal & lawn care provided. NO SMOKING
**Showings for this property are on hold until further notice.**

Available May 1, 2020
Ready to take a tour?
We'd be happy to show you around.
Request Showing
Get Pre-Approved
Before we can rent you a property, you must fill out a rental application. We recommend filling it out in advance in order to streamline this process.
Property Details
Address
3028 W. Villard #A
Bozeman, MT
Features
GREAT LOCATION - 2 bedroom, 2 bath single-level, first floor CONDO with patio. Features include a 1 CAR GARAGE, WASHER/DRYER, DISHWASHER and MICROWAVE. Gas forced air heat. Water/Sewer/Trash $50.00/month. Snow removal & lawn care provided. NO SMOKING
**Showings for this property are on hold until further notice.**

Available from Peak Property Management
We manage units all over Bozeman. Whether you're on the lookout for a large family home in the suburbs or a studio downtown, our management team can meet your needs. Use the search tools above to find your next Bozeman home.
March 23, 2020
Mar 23, 2020
$1,595
4022 Sunstone #B
Bozeman, MT 59718
March 23, 2020
Mar 23, 2020
$1,300
3026 W. Villard #E
Bozeman, MT 59718
March 26, 2020
Mar 26, 2020
$1,895
3 Beds2 BathsPets OK
844 Advance Drive
Bozeman, MT 59718
April 7, 2020
Apr 7, 2020
$1,295
813 Mantle #A
Belgrade, mt 59714
April 13, 2020
Apr 13, 2020
$1,325
1405 S. Willson
Bozeman, MT 59715
April 24, 2020
Apr 24, 2020
$1,595
310 S 15th #2
Bozeman, MT
May 1, 2020
May 1, 2020
$1,350
3 Beds2 BathsPets OK
443 West Shore
Belgrade, MT 59714
May 1, 2020
May 1, 2020
$1,275
3028 W. Villard #A
Bozeman, MT
May 1, 2020
May 1, 2020
$2,000
1 Bed1 BathPets OK
615 Nikles Dr. #104/204
Bozeman, MT 59715
May 4, 2020
May 4, 2020
$1,595
3 Beds2 BathsPets OK
815 Longbow #B
Bozeman, MT 59718
May 5, 2020
May 5, 2020
$1,795
1015 Rosa Way
Bozeman, MT 59718
May 5, 2020
May 5, 2020
$1,595
3 Beds2 BathsPets OK
789 Longbow #B
Bozeman, MT 59718
May 5, 2020
May 5, 2020
$1,495
952 Saxon Way #B
Bozeman, mt 59718
May 13, 2020
May 13, 2020
$1,595
3 Beds1 BathPets OK
8 Hunters Way A
Bozeman, MT
May 27, 2020
May 27, 2020
$1,695
2608 Typha Ct #16
Bozeman, MT 59718