789 Longbow #A
Bozeman, MT 59718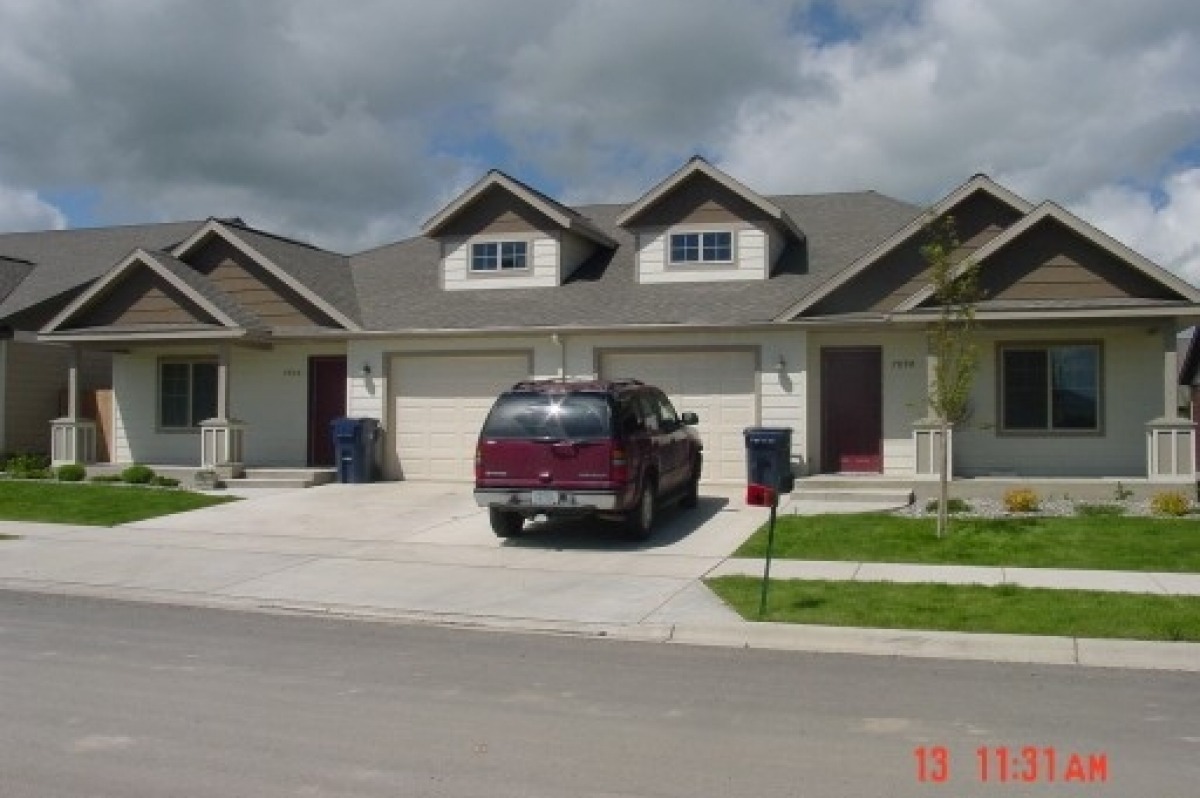 Property Details
Address
789 Longbow #A
Bozeman, MT 59718
Features
Beautiful 3 bedroom, 2 bath DUPLEX on one level. Features include a large 1 car GARAGE, DISHWASHER, MICROWAVE, GAS FIREPLACE, washer/dryer HOOKUPS, FENCED YARD, Gas heat. Water/sewer $50.00 per month. One pet negotiable (dog under 40 lbs) with $75 per month pet rent. NO SMOKING

Available September 12, 2022
Ready to take a tour?
We'd be happy to show you around.
Request Showing
Get Pre-Approved
Before we can rent you a property, you must fill out a rental application. We recommend filling it out in advance in order to streamline this process.
Property Details
Address
789 Longbow #A
Bozeman, MT 59718
Features
Beautiful 3 bedroom, 2 bath DUPLEX on one level. Features include a large 1 car GARAGE, DISHWASHER, MICROWAVE, GAS FIREPLACE, washer/dryer HOOKUPS, FENCED YARD, Gas heat. Water/sewer $50.00 per month. One pet negotiable (dog under 40 lbs) with $75 per month pet rent. NO SMOKING

Available from Peak Property Management
We manage units all over Bozeman. Whether you're on the lookout for a large family home in the suburbs or a studio downtown, our management team can meet your needs. Use the search tools above to find your next Bozeman home.
August 23, 2022
Aug 23, 2022
$3,000
3 Beds2.5 BathsPets OK
1184 Samantha Lane Unit A
Bozeman, MT 59718
August 23, 2022
Aug 23, 2022
$3,000
2 Beds2.5 BathsPets OK
1160 Samantha Lane Unit B
Bozeman, MT 59718
August 25, 2022
Aug 25, 2022
$1,450
602 Nevada #3
Belgrade, MT 59714
September 1, 2022
Sep 1, 2022
$2,500
29 Depot Dr.
Bozeman, MT 59718
September 5, 2022
Sep 5, 2022
$1,795
207 W Cascade #D
Belgrade, MT 59714
September 12, 2022
Sep 12, 2022
$2,400
3 Beds2 BathsPets OK
789 Longbow #A
Bozeman, MT 59718
September 19, 2022
Sep 19, 2022
$1,700
2 Beds1 BathPets OK
2200 W Dickerson #66
Bozeman, MT 59718