A Guide to the Montana Residential Landlord/Tenant Laws
It's easy to make a mistake when you're renting out a property in Montana. There are a number of laws to follow and requirements to meet, starting with the federal fair housing laws and including all of the state and local mandates that are part of the Montana Residential Landlord-Tenant Act.
Everyone makes mistakes, even experienced landlords. The problem is that those mistakes are more expensive than ever, and they can really do some damage to your long-term investment plans. During the COVID-19 pandemic, additional protections have been put in place for tenants, especially those who cannot afford to pay rent.
It's important to work with a
professional Bozeman property management company
. Not only do we provide tools, resources, and experience; we can also protect you and your investment from legal missteps.
Montana Evictions and COVID-19
The comprehensive eviction moratorium signed by Governor Bullock has ended in Montana, but many parts of the law continue to protect some tenants from being evicted. As a landlord, you still cannot evict a tenant if the following conditions are met:
Your tenant has suffered a major financial setback due to the coronavirus.
Your tenant must continue to stay at home until the virus is contained.
Your tenant or someone in the tenant's household is over 65 years of age or has a serious health condition (diabetes, obesity, lung disease, high blood pressure, asthma, or compromised immune system).
All three of these conditions must be met in order for eviction protection to remain in place.
We know that late, incomplete, or missing rent payments can have a detrimental effect on your own financial security and cash flow. We've been recommending that landlords work with their tenants to try and come to some agreement, whether it's a payment plan or an agreement to terminate the lease without an eviction in the courts. We don't know when this pandemic will turn a corner, and it may take some time for your
tenants
to recover their economic footing.
Understanding the Montana Residential Landlord-Tenant Act
Outside of the COVID-19 preventions and precautions, there are still the general housing laws that rental property owners need to be aware of. These laws are always changing and the courts can interpret them differently every time there's a new case. Make sure you're staying up to date and if you can't pay attention to these laws,
work with a Bozeman property management team
that can help.
Some of the most important parts of the Montana Residential Landlord-Tenant Act include:
Security deposits. You must return your tenant's security deposit within 10 days if you're not making any deductions and within 30 days of move-out if you are making deductions. A move-in condition form must be signed by the landlord and provided to the tenant at move-in, otherwise, you'll lose any rights to the security deposit.
Safety and habitability requirements. Landlords must maintain the property and comply with state and local building and housing codes, especially as they pertain to a tenant's health and safety. This includes providing smoke detectors, plumbing, electricity, and appliances.
Entry requirements. You'll need to provide tenants with at least 24 hours of written notice before you enter the property unless it's an emergency.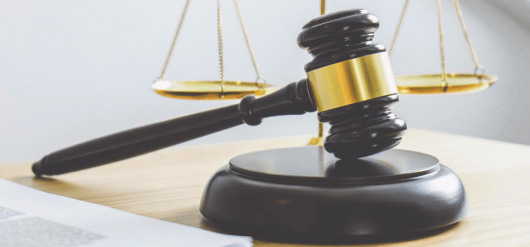 Landlords need to understand their responsibilities and those of their tenants. If you need any help navigating the legal requirements in Montana,
contact us
at Peak Property Management. We work hard to protect your property and stay up to date on the pandemic response and all the federal, state, and local laws. We're your best Bozeman property management resource.