Students and First Time Renter Resources
Be aware of your responsibilities as a tenant — everyone has a right to quiet enjoyment in their neighborhood.
We're here to help you! From tenant laws to local and state lease regulations, feel free to browse our tenant resources.
Whether a student, working professional, retiree or anyone looking for a fresh view, Bozeman is the perfect home-base for every resident.
Bozeman is in proximity to some of Montana's best cultural and recreational attractions, such as Montana State University, a thriving downtown, world-class skiing at Bridger Bowl or Big Sky, Yellowstone National Park, Museum of the Rockies, and much more. As the fourth-largest city in Montana, Bozeman's growing population and healthy economy is a hotbed for small businesses, a highly-regarded public school system, and local-minded residents.
Let Peak Property Management be your door to living in the most hikable, livable, fishable, and skiable town in the country!
Bozeman provides an array of utilities with competitive rates depending on your budget and location.
Local public safety and government entities are devoted to resident safety. Peak Property Management is a proud partner with Bozeman Police, fire and campus security.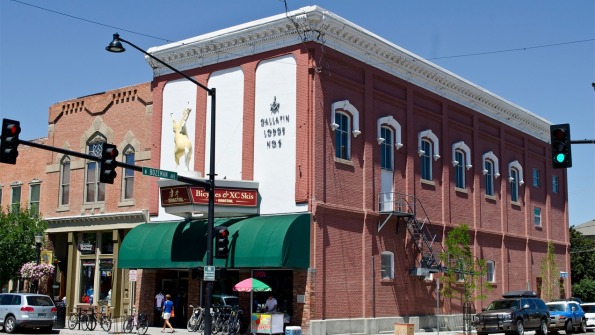 Bozeman Community Information
Everything there is to know about one of the most active Main Streets in the country, the town's neighborhoods, recreation opportunities and other in-town activities.
Downtown/Neighborhoods

Arts & Culture

Outdoor Recreation

Museums

Montana State University
Bozeman is home of the Bobcats! Montana State is the largest University in the state and has a diverse and thriving student population of nearly 20,000.
Bozeman Transportation & Streamline Bus
Bozeman is highly walkable and bike-friendly. Explore maps of our robust trail system through the downtown area, campus and surrounding subdivisions. The Main Street to the Mountains trail system favors safe and quiet trails throughout the city.
Streamline Bus




Walkable + Bike Paths




Uber



Bozeman in the Press
Bozeman is for everyone! From livability and health to recreation and the best ski town, the media is consistently rating Bozeman as the top town to relocate to at any stage in life. Unconvinced? Check out just a few of the hundreds of shoutouts we've gotten in well-known journals.
Ready to Find Your Rental?
Get Pre-Approved Today
Want a better chance of getting the property you want? Join the other savvy home hunters by submitting a rental application to Peak for pre-approval. Once approved, you are eligible for any available property Peak manages, for which you qualify. Just let us know when you see one you like!
Pre-Approval Application