Rental Property Upgrades That Add Value to Your Bozeman Real Estate Investment
When you're renting out a Bozeman rental property, attracting the best tenants and the highest rental value often depends on the condition of the home. Offering a modern, attractive, and well-maintained property is one way to avoid vacancy, find good residents, and earn as much rent as possible.
This doesn't mean you have to add an extra bedroom or install spa tubs in all the bathrooms. For the best results, you can focus on specific and cost-effective upgrades that will make a big difference in the marketing and leasing of your property.
Start with a Fresh Coat of Paint
One of the easiest upgrades to accomplish is fresh paint. Tenants will want to move into a home with neutral colors on the wall, but this doesn't mean they have to be an institutional white color. Think about eggshell shades or beige colors. Paint the walls in every room, and pay attention to trim and baseboards so the new paint really stands out.
A lot of property owners will simply touch up the walls between tenants. This can leave things looking uneven. Do a complete re-paint and evaluate the outside of the property as well. You should paint the exterior every five or six years.
Kitchen and Bathroom Remodels on Bozeman Rental Homes
Kitchens and bathrooms are particularly important, especially to tenants.
In the kitchen, you don't have to completely tear out what you have and replace it with high-end industrial kitchen appliances and décor. However, if your appliances are looking a bit worn, you should consider replacing them with energy-efficient models that will make your kitchen look and feel modern. Consider new floors as well to give the room a clean and bright look. Inexpensive updates to faucets, drawer pulls, and knobs on the cupboard will also make a difference. Counters don't have to be granite, but they do have to be clean. Make sure they're not stained or chipped.
In the bathroom, you're working with a smaller space, so every upgrade will make a big difference. Make sure there's good lighting. Take a look at the tub and the toilet. You don't want to see any rusting or leaks. The sink and counter should be clean, modern, and shining. Replace the hardware if you can, and make sure the mirror is large enough. These are the things good tenants will look for in a bathroom.
Check Windows, Doors, and Insulation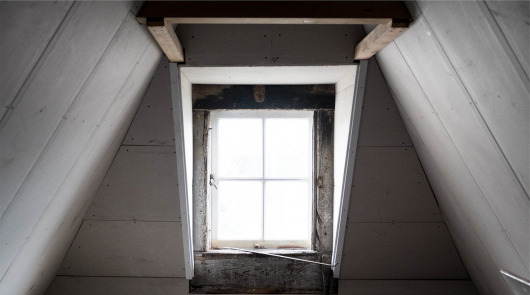 Seasonal upgrades are especially cost-effective. You'll want to make sure the doors and windows in the property are in good condition, sealed, and easy to lock, open, and close. Check your attic insulation as well. You want to make sure the cold Montana winter stays outside, and you especially want to be sure that moisture doesn't have a way to leak and seep into the home. Think about utility bills and ensure the entire property is well-insulated.
All of these upgrades will add value to your investment. These are just a few of the things you should be thinking about when you are turning over a property or preparing to put your rental home on the market. If you would like more ideas from an experienced Bozeman property management company, please contact us at Peak Property Management. We'd be happy to help.